WandaVision Head Writer Talks About Why The Series Didn't Reveal What Happened To White Vision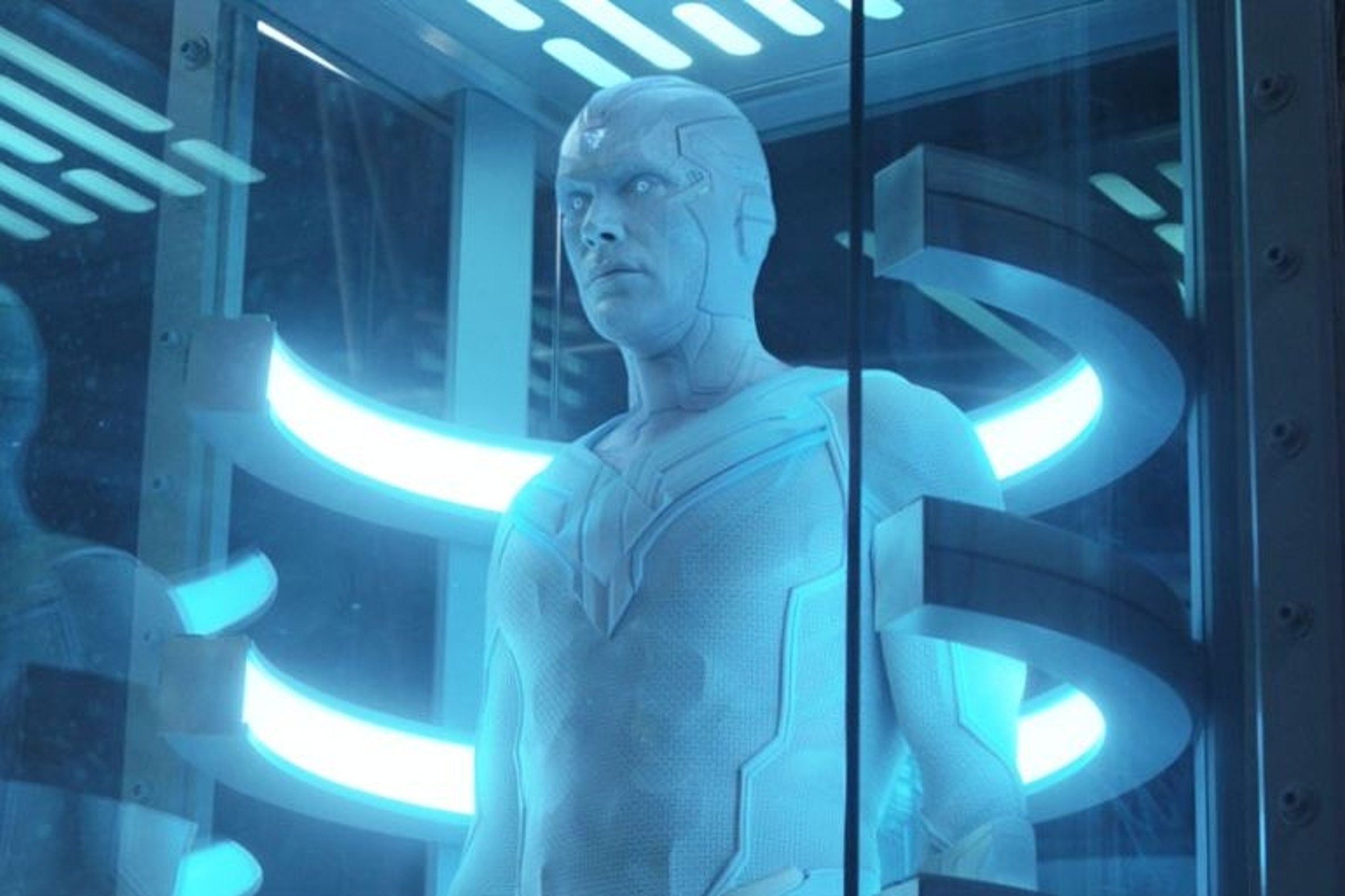 Thinking about the series finale of WandaVision, the villainous White Vision makes a rather quick exit. After his philosophical conversation with his colourful counterpart, he gets his memories back, and when his eyes clear, he announces, "I am Vision," and immediately flies away. There is no follow-up scene explaining where he goes or how his personality has changed, leaving his story a bit of a cliffhanger. Head Writer Jac Schaeffer recently shared why the episode was written that way, and it's a pretty simple answer: WandaVision is not about him.
"[There's no scene of where White Vision is in the world] because the point is that he's not her guy. That's not the man that she had children with. That's not the one who's been in the sitcom world with him. That's not the one that she said goodbye to on a hill in Wakanda. That's the body and the data. For me and my job on the show, and what I focus on, he ends up an afterthought to the story proper. I love how we chose to handle that because it feels to be very true to our characterization of Vision. Vision's whole thing is identity; his whole thing is, 'I was a voice, and then I was a body. And now I'm a memory.' There's a constant sort of self-analysis of 'What am I?' So to me, it doesn't feel like a Marvel cheat of like, 'Now there's another one out there.' It feels very, very right. There's a constant reinvention of what is the essence of Vision."
---