Nicolas Cage Shares How He Was Convinced To Play Himself In The Incredible Weight Of Massive Talent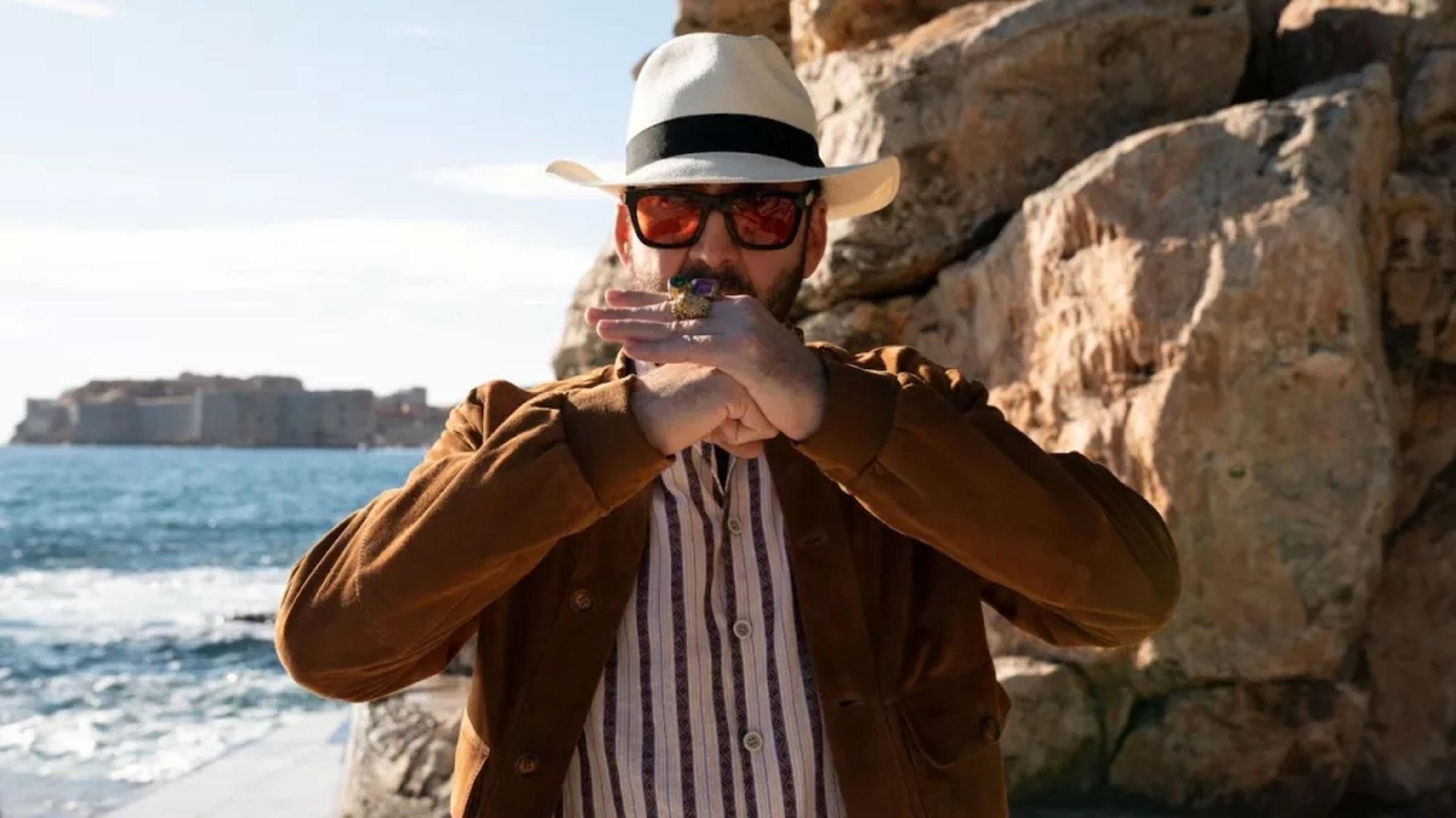 Nicholas Cage is returning to the big screen in a huge way to play himself, after a few years away from starring in high-profile blockbusters in favor of voice roles and indie projects. For The Unbearable Weight of Massive Talent, the actor will play an exaggerated version of Nic Cage, the icon. It turned out to be a difficult sale.
The film depicts a fictionalized version of Nic Cage who is cash-strapped and contemplating quitting his job. But when he receives a $1 million invitation to a superfan's birthday party, played by Pedro Pascal from The Mandalorian, he jumps at the chance. Cage recently discussed how he became involved with The Unbearable Weight of Massive Talent: "I wanted no part of it. But when I got Tom's letter, then I thought, 'OK, he's not just trying to mock so-called Nick Cage; there is a real interest in some of the earlier work.' His tone was more of a celebration of some of [the actor's iconic on screen] moments — like being at the bottom of the pool in Leaving Las Vegas or [using] the gold guns in Face/Off."
---