The Beautiful Moment Dwayne Johnson Shared With Stan Lee Before He Died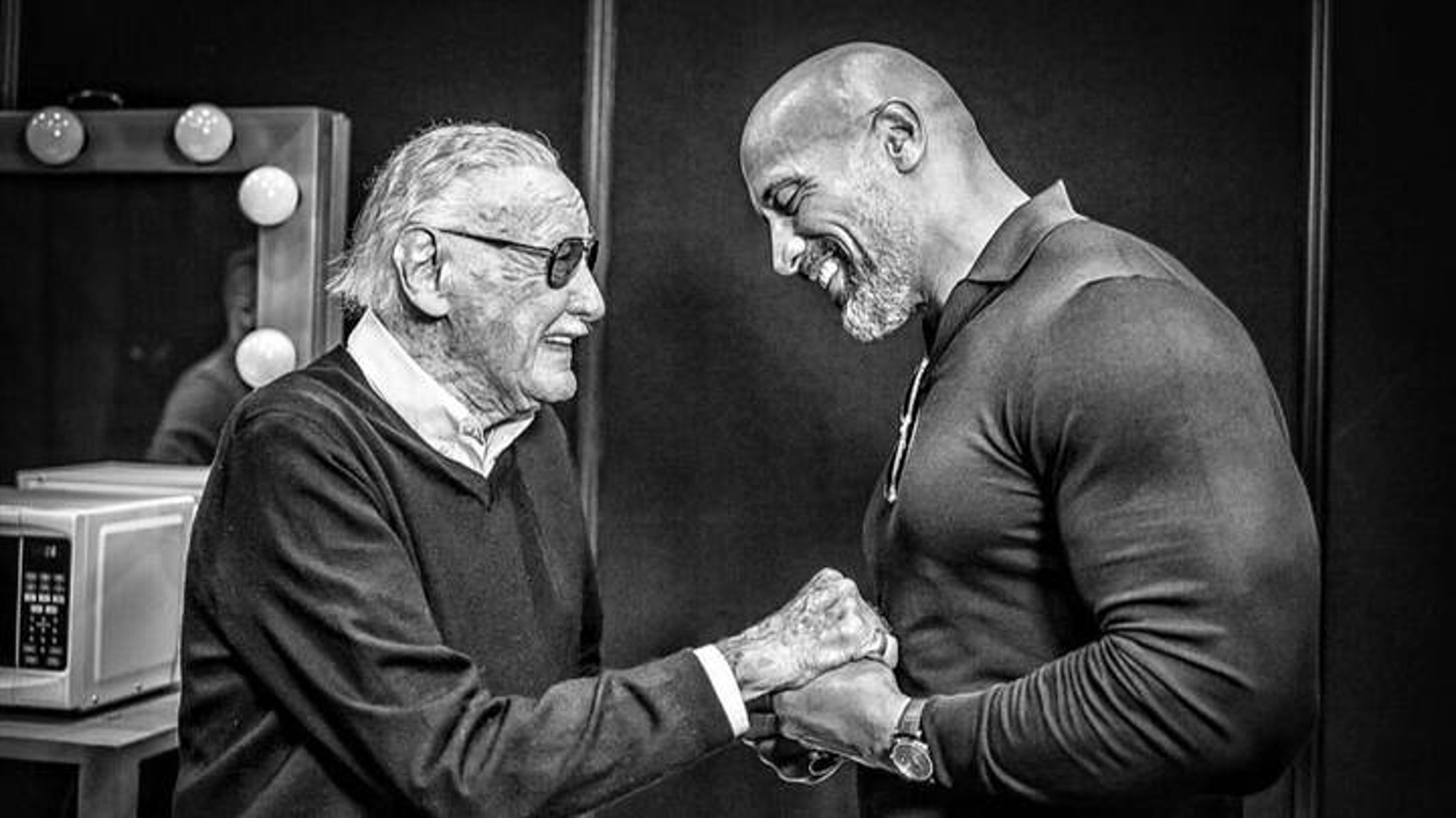 Stan Lee is a very special person in Hollywood. He created a comic universe in the 60s that we still enjoy decades later. The late artist formed great friendships with a lot of movie stars as well. One of his good friends was Dwayne Johnson, the WWE wrestler, and actor. In a recent interview, the actor's production partner shared a heartwarming moment between the late artist and Dwayne Johnson before his death. Hiram Garcia has been Dwayne Johnson's photographer for many years and he compiled all the delicate moments of his career into a book titled The Rock: Through the Lens, His Life, His Movies, His World.
According to the Hiram, "One of my favorite stories I was able to capture was of him and Stan Lee before Stan passed. It had been years since they had seen each other, but Stan was one of the legends of the business that when DJ first broke into Hollywood, he greeted him with open arms and he really believed in him and what he would be able to do. Stan thought DJ had a lot to offer to the business. This image was taken many years after they first met, and it was taken at Stan's Comic-Con in L.A., where we were presented some footage of our movie Rampage, and the news had come out that DJ would be putting on a cape and entering the DC world as Black Adam. It was a really sweet moment to come full circle and for Stan to say, 'I always knew you were going to be what you were going to become."
---